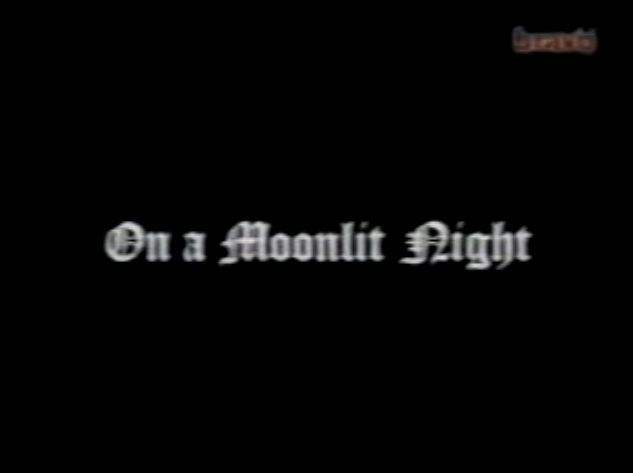 A showcase for legendary actor Rutger Hauer, Italian director Lina Wertmuller's
In una notte di chiaro di luna (On a Moonlit Night
, 1989) is a scathing black comedy centering on the very serious subject of the AIDS epidemic and societies fear of it in general.
The legendary Wertmuller had come to prominence in the seventies with a series of incredible films that mixed politics, sex and comedy to devastating effect with the most famous being 1974's
Swept Away
. The talented Wertmuller began to fall from critical and popular grace by the early eighties and by the time of
On A Moonlit Night
she had trouble finding both financing and distribution…pity as it is quite a unique and at times an extraordinary film.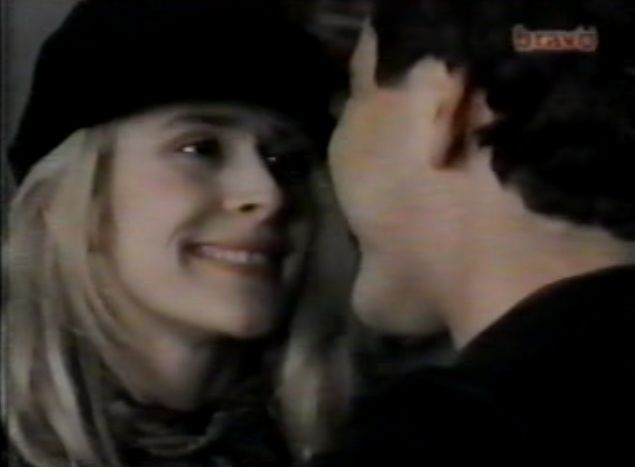 Hauer stars as John Knott, a reporter who has gone undercover as a man affected with the HIV virus to see how people are treated with the illness. When he finds out that he is in fact a carrier of the virus, his world slips quickly out of control. Serious stuff, but under Wertmuller's tongue in cheek direction and script,
On A Moonlit Night
finds a successful balance between being overwhelmingly silly and incredibly solemn.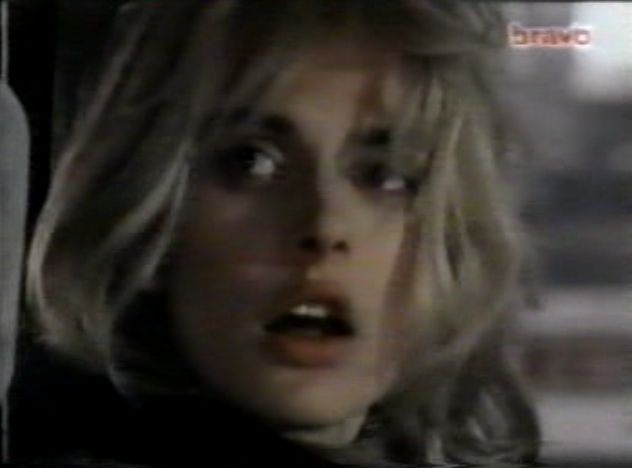 Nastassja has a fairly small, but memorable, role as the reporter Knott is in love with and plans to marry. As the blonde Joelle, Nastassja is extremely good at handling Wertmuller's deliberate melodramatic dialogue and watching her with Hauer is fascinating stuff. Her character also undergoes a fascinating and devastating personal arc, marking
On A Moonlit Night
as one of the key performances of Nastassja's career in this period.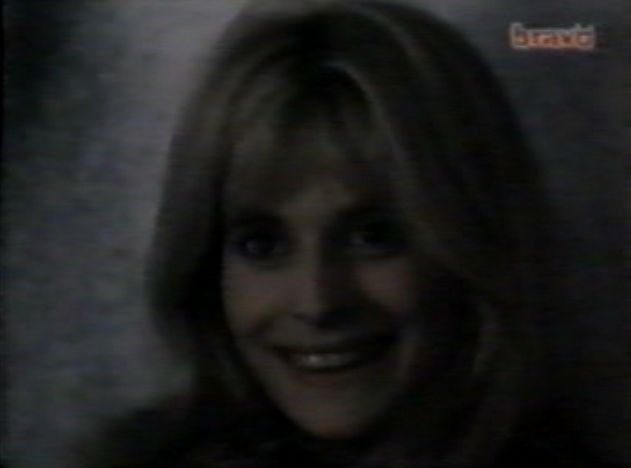 The rest of the cast is made up of an incredibly varied number of international players, all of whom no doubt wanted to work with both Wertmuller and Hauer. Actors ranging from Peter O'Toole to Faye Dunaway to Dominique Sanda to Euro Horror favorite George Eastman (Luigi Montefiori) surround Hauer's towering performance, and they all bring their own distinct brand of acting to the film.
While not at the level of her work in the seventies, Wertmuller's film is quite a remarkable one at times that manages to satirize the fear and paranoia that seemed to hang over the mid to late eighties like an extremely dark cloud. Wertmuller is an obvious cinematic master and she directs the film with a very sure hand throughout, even though it is ultimately let down by a rather flat looking job of photography (courtesy of Carlo Tafani).
Like the best of her most scathing commentaries,
On A Moonlit Night
teeters on the line of being offensive in its at times irreverent attitude to the most serious of subjects. It is finally Wertmuller's intelligence that characterizes the film though, which is ultimately a very humane and well done one.
The film's intriguing score, credited to Avion Travel, Pino D'Angio and Italo Greco, is all over the place but is never less than effective. A Tom Waits song is also included to great effect, marking
On A Moonlit Night
as the second feature Nastassja worked on elevated by the music of Waits.
On A Moonlit Night
premiered in Italy to mixed reactions in the fall of 1989. It played throughout Europe under a variety of titles but never achieved any real success. It remains unreleased in the United States and its rather politically incorrect handling of an extremely serious subject will probably keep it off Region 1DVD…pity, as it is a valuable film marked by an extraordinary performance from the great Rutger Hauer. My version comes from an unedited British TV broadcast around a decade or so ago, so please excuse the quality of the screencaps.