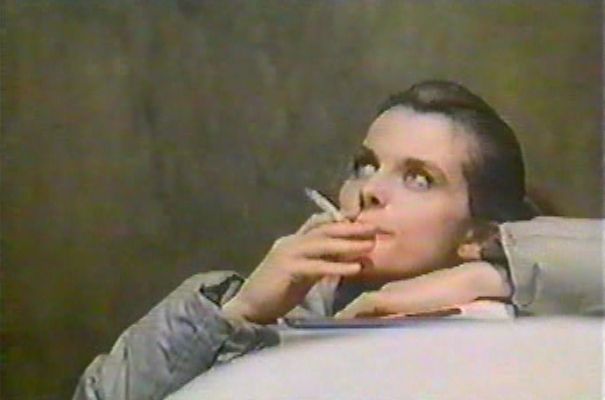 Getting the opportunity to shoot Nastassja Kinski in some of the most striking and extreme close ups of her career in both
L'Alba
and
Il Segreto
, Pier Luigi Santi certainly delivered remarkably well on what were two obviously scaled by and intimate productions.
Santi had ironically just worked for Nastassja's father Klaus on his one film as a director, 1989's
Paganini
(a film which at one point Nastassja was rumored to be attached to), which gives
L'Alba
and
Il Segreto
a certain distinction in Nastassja's filmography.
Santi began his career as an assistant cameraman in the early sixties before graduating to cinematographer in the early seventies with director Bitto Albertini. Working sporadically in Italian film throughout the next two decades, Santi is probably best known for shooting lovely Gloria Guida in 1976's
Au-Pair Girl
as well as his work for Klaus in
Paganini
.
Santi's work with Nastassja is quite stunning, even in the poor quality copies I have, and viewing the films today he seems to have been a perfect choice for them.
Pier Luigi Santi's last feature was 2006
The Roots Of Evil
and i have unfortunately been unable to find out any other biographical information on him.